Access-Ability
for Patients
Access-Ability
to Endovascular Procedures
Access-Ability
for Providers
Access-Ability
to Better Healthcare
At Microbot, our innovative robotic technologies aim to allow accessibility for patients and other stakeholders. Our goal is to improve patients' lives by removing the barriers to optimal care, starting with the world's first single-use endovascular robotic system.
"It gives you a very precise feeling on what you're doing with a lot of control. I think it's a very useful tool, giving a satisfying experience."
"I believe that LIBERTY has a significant advantage over the competition due to its size and mobile capabilities. The unique disposable feature potentially eliminates the need for sterilization and drapes, which makes the surgical workflow more efficient."
"I believe the single-use, accessible design of Microbot's technology represents the next generation of Vascular Robotics. When combined with AI and the future digitization of the procedure, it has the potential to enhance patient care worldwide."
• THE LIBERTY® ROBOTIC SYSTEM
Breaking Down Barriers to Access
Microbot Medical specializes in transformational robotic technologies, focused primarily on the endovascular space. Our LIBERTY Robotic System is the world's first single-use endovascular robotic system focused on increasing access to robotic technology and revolutionizing the way endovascular procedures are performed.
• Backed by Top Clinical Leaders
Founded by visionary Robotic Pioneers with a proven track record of founding and commercializing robotic technology companies, coupled with top minds in Interventional Radiology, Neuroradiology and Cardiology. Together we believe access to better care begins with the right products.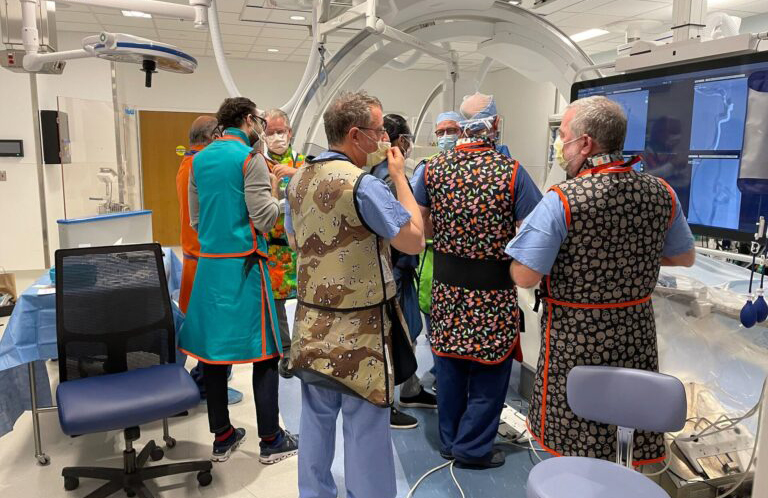 Microbot Medical Inc.
288 Grove St Suite 388
Braintree, MA 02184
Phone: +1 781-875-3605
Email: info@microbotmedical.com
Microbot Medical Ltd.
6 Hayozma St.,
Yoqneam, P.O.B 242 IL 2069204
Phone: +972-4-8200-710
Fax: +972-4-8200-712
Email: info@microbotmedical.com